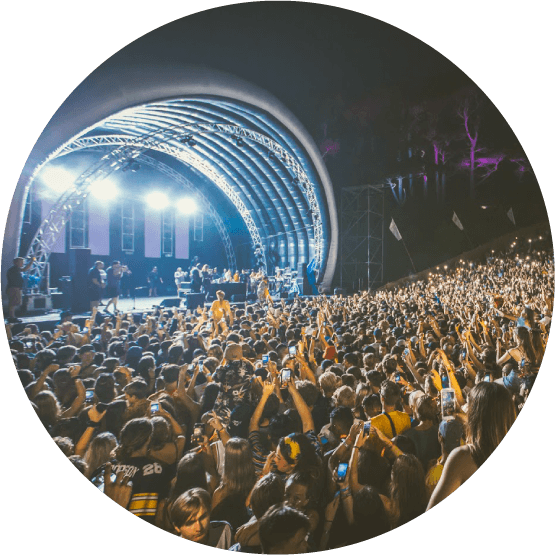 MUSIC
Soundsplash is passionate about Music. We strive for a mixture of multi genre International and local acts while supporting newcomers and underground artists. The four different stages: Summerhaze, Roots and Outsides all pump with different kinds of action during the festival. The Freedom stage you can chill and get inspired by thought provoking speakers and inspiring creatives as well as up-and-coming musicians. You can also catch leaders who have been making waves in their community with their innovative thinking present their ideas in the Blue Zone.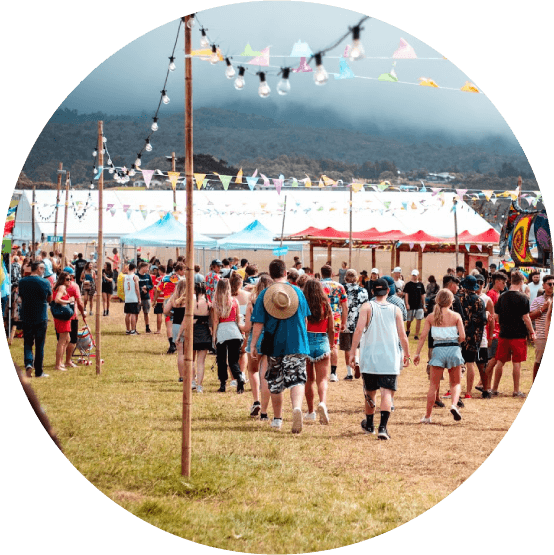 THE MARKETS
The Kai Village is nestled in between Roots and Outsides stages. Our kai selection provides a cultural array of yummy and nutritious tastes with a focus on promoting conscious consumer practices and healthy, holistic lifestyles.
The Blue Zone is our official Soundsplash merchandise and retail zone. The area is a vibrant bazaar where you'll find unique, handcrafted goods and cultural taonga (treasures) and ethically sourced products with a focus on fair-trade, homegrown, creative products.
Forgot something? All good! We've got you! Everything you need for your stay at the Soundsplash Campgrounds can be bought from our General Camp Store. We'll be stocked up with toothbrushes, body care products, sunscreen, natural healing balm, organic sanitary products, snacks, mosquito repellant and anything else you could possibly need.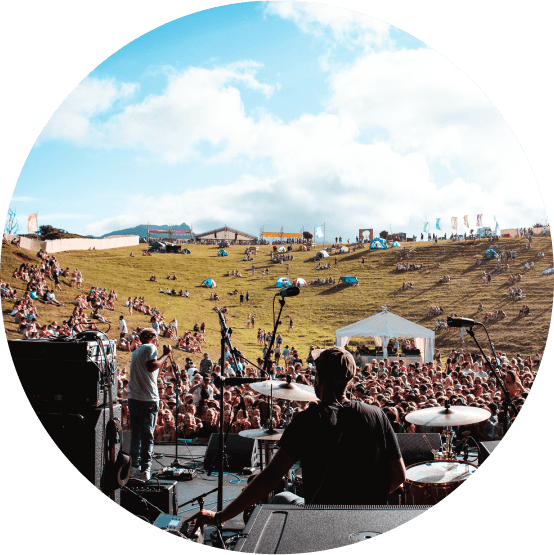 WE LOVE THE ENVIRONMENT
We all love the environment right? Together we can be mindful of our eco-footprint and what we bring and leave behind at Soundsplash.The aftermath that's left behind at our festivals can be a real buzz kill! Let's think about how we can be smarter about the way we treat the planet and the resources left on it. We've got some super easy ways to jump onboard like bringing reusable bottles, containers and bags. You can even book a tent instead of dealing with the pain of bringing your own! Be a part of the positive change towards a future with zero impact to Papatūānuku (Mother Earth), through our actions and choices we can create a green and sustainable culture.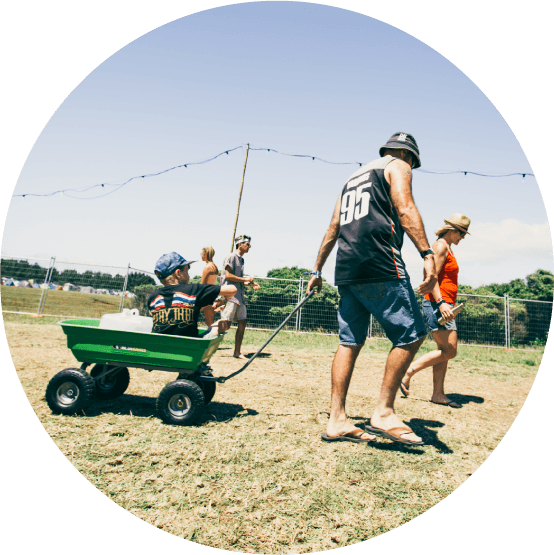 DUTY OF CARE
Our core values are about manaakitang (kindness, respect, caring) and tautoko (support). We want you to have fun, but we are also committed to making sure that there is an awesome vibe at the festival. 
If you need help, please visit our supportive and safe wellbeing spaces located in the Blue Zone near the main entrance and Wellbeing Hub in the campgrounds.  
Within the Blue Zone and Wellbeing Hub are Chill Zones where you can meet the Lead Consent Club, Soundsplash Kaitiaki (guardians) and YOUTH INtact to revive, relax and recover with refreshments.
For medical assistance see the Peak Safety medics in the Blue Zone and Deep Space. Our roaming Soundsplash kaitiaki and Lead Consent Club will be offering support throughout the venue and campgrounds to make sure that you have the best Soundsplash experience.